Congratulations
Welcome to Valuentum investing!

You are at the first step of becoming a subscriber and accessing premium content on our website (all articles, stock reports, and dividend reports) and receiving our Best Ideas Newsletter and Dividend Growth Newsletter. You will have access to our analyst team and receive discounts on modeling tools and any of our quarterly publications or software, including the Dividend100, Ideas100, and DataScreener500. You'll also have access to the DCF valuation models, too, and a lot more!

Please click the 'Next' button at the bottom of this page to proceed with your subscription.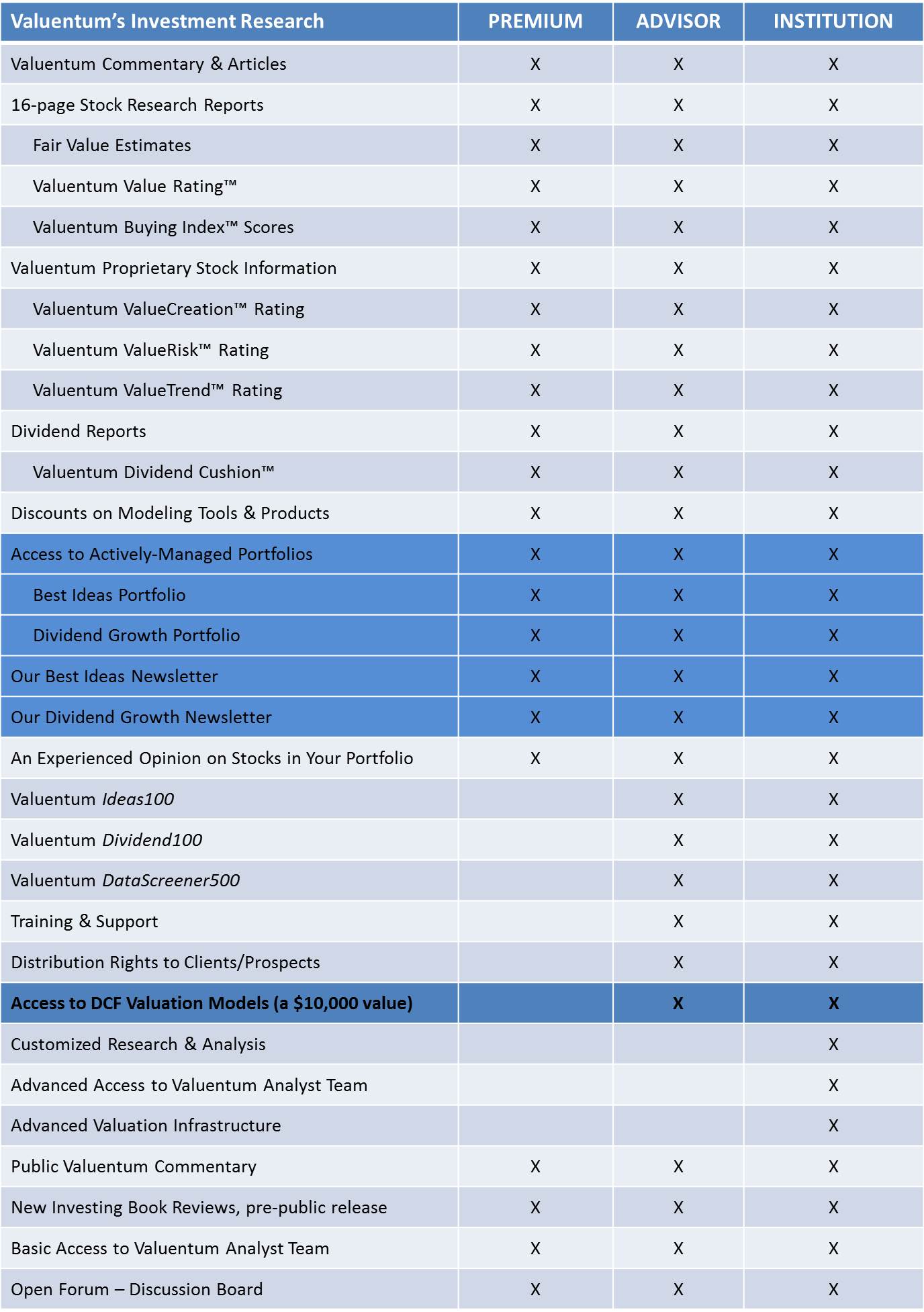 If you have a promotional code, please enter it in the box below: