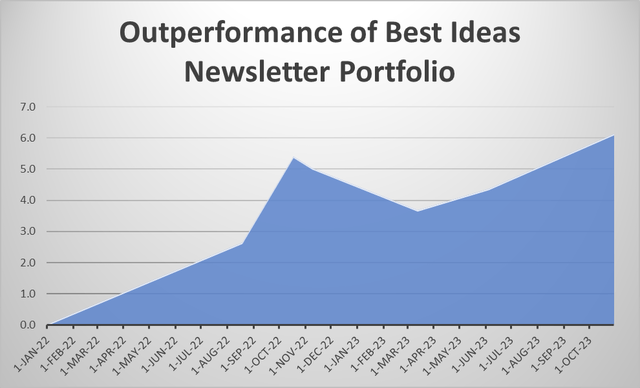 Image: The simulated Best Ideas Newsletter portfolio has outperformed the S&P 500 (SPY) since the beginning of 2022, showcasing the merits of the Valuentum strategy during difficult market environments. Performance is estimated in percentage points, excluding dividends. Rebalancing occurs during dates of portfolio changes. The simulated Best Ideas Newsletter portfolio is not a real money portfolio. Data is provided for informational and educational purposes only. No investor achieved these estimated returns as the Best Ideas Newsletter portfolio is not an investable product.
Use the drop down menu below to subscribe.
----------
At Valuentum, we follow hundreds of stocks, dividends, and ETFs. We serve individual investors, financial advisers, and institutions. Join Today! You'll gain immediate access to our premium product and service offering (including articles, commentary, stock reports, dividend reports, and more). You'll also receive the Best Ideas Newsletter and Dividend Growth Newsletter in your inbox every month. You can also order our ultra-premium publications, the High Yield Dividend Newsletter and the Exclusive publication, too!